Experienced Foreclosure Attorney In Ypsilanti MI
There's Only One Firm To Trust For Your Foreclosure Attorney - Vivian Law Firm!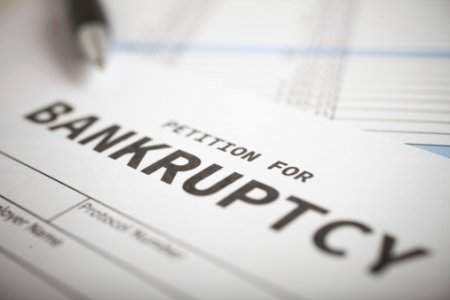 A bankruptcy is not intended to leave someone homeless, but it is important that when faced with one that you have an experienced attorney at your back. This will help protect your assets and place of residence. Hiring a foreclosure attorney will help you can make an informed decision about which filing best protects your interests and home. Once the bankruptcy has been filed with the court, foreclosure proceedings stop.
At the Vivian Law Firm PC, we are experienced bankruptcy and foreclosure attorneys that have earned a reputation for understanding the unique circumstances of our clients. Our professional legal counsel focuses on resolving your unfortunate situation and helping you regain financial independence. Reaching out to the Vivian Law Firm may be the life line you're looking for.
So who are we? Matthew J. Vivian is the principal of Vivian Law Firm PLC, located in Plymouth, Michigan. Our firm's primary focus is representing debtors and creditors in various bankruptcy matters in proceedings under Chapters 7, 11 and 13. Mr. Vivian earned a Bachelor of Arts degree from the University of Michigan in 1992. He continued his education at the University of Toledo College of Law and received his law degree in 1995.
Mr. Vivian is admitted to practice in all courts in Michigan, including the U.S. District Courts for the Eastern and Western Districts of Michigan. He is a member of the Federal Bar Association, State Bar of Michigan and Consumer Bar Association. Matthew Vivian gives each client the consideration and attention to detail they deserve.
---
Understanding Foreclosure & Bankruptcy
When you're facing foreclosure in Ypsilanti, you still have options! Bankruptcy could actually save your home from foreclosure, specifically chapter 13. If you're current debt surpasses your ability to repay those debts, contact the Vivian Law Firm and begin the process of taking your financial freedom back. With the right legal representation, Chapter 13 bankruptcy could save your home from foreclosure. Attorney Matthew J. Vivian is committed to returning his clients back to a position of financially stability and saving their property from repossession.
People with a steady income can utilize this filing by creating a repayment plan. Your debts may not be closed out, but it gives you an opportunity to pay them down over time without your assets being seized. Basically, it buys you time to get your financial life on track.
Get The Financial Fresh Start You Deserve!
After completing the legal process, you 'll regain a new lease on life. You may soon be able to get credit cards. Once new credit has been established, you may be eligible for a mortgage sooner than you think. In many ways, bankruptcy can be the beginning of a renewed sense of financial freedom. At the Vivian Law Firm, we are here to help you through these difficult financial times and regain your financial freedom.
---
Testimonials:
Carl V. Creighton of Creighton McLean & Shea PLC says:
"Matt has handled several bankruptcy related issues for clients I have referred to him. Matt is very knowledgeable and I have only received the most positive of feedback from those referred. I have found Matt to be very timely in his response time and affordable in his fees. Matt's thoughtful and kind demeanor has been greatly appreciated by me and the clients I have referred. I can recommend Matt without reservation and with complete confidence".
Kathy B.'s bankruptcy experience:

"Matt is truly a professional and very knowledgeable of the process. I was very happy with him throughout the length of time that he represented me. I felt supported in every aspect of my interactions with him. Very thorough. Highly recommend his representation for anyone!"
---
Saving your home from foreclosure is possible! It's critical that you have an experienced foreclosure attorney at your side when facing foreclosure or bankruptcy, and we at Vivian Law Firm have the experienced needed. Our team proudly serves the greater Ypsilanti area with our services, and would love to work with you through this difficult time. A foreclosure doesn't have to end with you losing your home - contact us today for a FREE consultation!