Chapter 11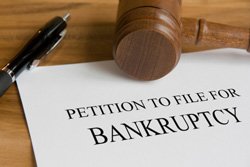 During tough economic times small business owners sometimes find that despite making a consistent income, they are still behind. Filing for Chapter 11 bankruptcy, also known as "reorganization bankruptcy", could help save your business. Although Chapter 11 is typically used to reorganize a business, individuals are also eligible. If you believe your personal or business financial stability is at risk, contact Attorney Matthew J. Vivian for a free initial consultation.
Understanding Chapter 11 Bankruptcy
Often referred to as a "reorganization" bankruptcy, Chapter 11 grants businesses and some individuals the ability to reorganize without having to liquidate their assets. When filing for Chapter 11, the debtor presents a plan to the creditor. If this plan is approved by both the creditor and the court, the debtor will be allocated time to reorganize personal, financial and businesses affairs.
Eligibility
Although corporations and partnerships are the most common entities to claim Chapter 11, nearly anyone is eligible. Income and debt limitations are not required of anyone filing for Chapter 11.
How to get started
A Chapter 11 case starts when a petition is voluntarily filed by the debtor or involuntarily by the creditor. If you are considering filing a voluntary petition, give Attorney Matthew J. Vivian a call today and confront your financial troubles with confidence.